As I was falling down some rabbit holes on the internet one day, I stumbled across this post detailing how to set up a Microsoft Word document that can print directly onto the lines of Handwriting Without Tears wide-rule two-line paper.  I took the instructions from that post, tweaked them a bit to make it work for Century Gothic font (the closest to HWT font), and can now print Alex's copywork straight from the computer!
This allows Alex to copy directly under his example.  Below are instructions for building your own Word document (or you can try using my template):
Set up a word document as described here. I found that I did not need to trim my paper, so you might try skipping that step.
Change the font to Century Gothic size 43.
Type your first line.  At the end, right click, go to paragraph, and set the line spacing to multiple 3.2.
Hit enter and type your next line.  At the end, go back to the paragraph menu and set the line spacing to multiple 3.15. (I think this change in spacing is key to getting Century Gothic to line up.)
Hit enter and type your third line of text.  I usually double check my line spacing and then print. HINT: Do not try to go onto a second page.  You will have to erase your lines and begin again for any subsequent pages.
Your document should look like this when you are ready to print.
I hope this works for everyone else.  I know it has saved me a ton of time.  Good luck and I will make sure to add updates if I end up printing onto the smaller lined HWT paper.
~Catie
---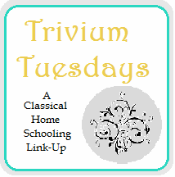 This post is linked up at
Trivium Tuesdays
.